Guest Speaker and Mentoring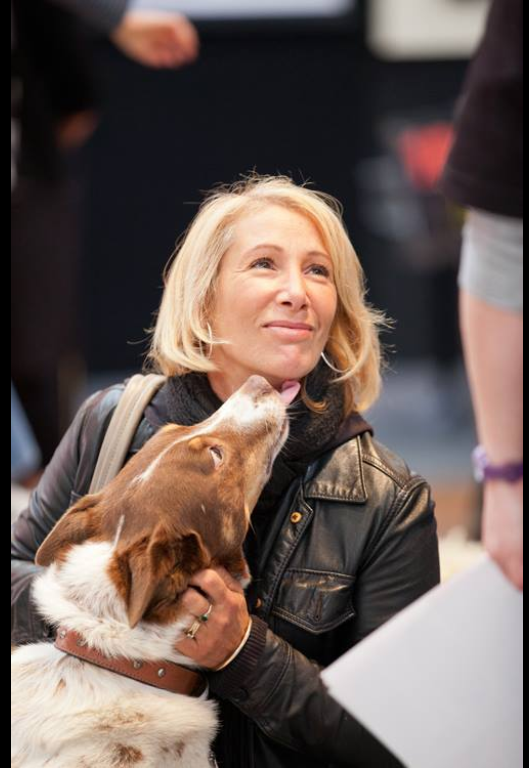 Is your organisation looking to improve or add new training techniques, operational methods….or just looking for some fresh ideas?
Why not think about organising guest speaker/trainer to come and visit your club, school or organisation?
With over 18 years experience in running and managing one of Melbourne's largest privately owned dog training schools (Four Paws K9 Training), Trish Harris is more than happy and willing to share her secrets to a successful dog training business with you.
Topics that Trish is able to cover as guest speaker/trainer at your establishment are:
Learn new and varied training techniques
Learn fresh, new and up to date training methods that have a heavy focus on engagement, handler focus and fun in training.  Long gone are the days of 'yank and crank' style of training, today's methods are all about relationship building, fun and lots and lots of engagement. Your trainers will love learning and using them!
Designing the perfect curriculum for your training program.
Trish can help you design a training program(s) that work for your training establishment, whether small or large.  Programs should flow from one exercise to another and each should compliment the next.  If your training curriculum is in need of an overhaul, then Trish is certainly able to assist you with this.
"Train the trainer"
Trish's inspirational and energetic style will greatly assist in invigorating and motivating your team of trainers.  Trish can assist in bringing out the best from your trainers by addressing things like: class placement, class instruction and delivery methods, demonstration with dogs (how to make it work), how to handle difficult clients, handling difficult dogs and much more.
Mentoring
We all know how difficult it can be when you're just starting out as a dog trainer.  There's more to being a dog trainer than just…well training dogs!  There are many aspects to becoming a 'great' dog trainer and business operator, but where do you start and who can you bounce things off? If you are looking for a mentor to help guide you through your dog training career, then look no further than Trish Harris.  With over 20 years experience working in the dog training industry (18 of those have been running her own successful dog training school, Four Paws K9 Training), Trish has mentored more than 50 dog trainers over the years, some of them now working with Trish as instructors as well as running their own successful dog training consultancy businesses.
If you're interested in having Trish visit your organisation to provide any of the above, or you have your own ideas on what you'd like to see, please complete the details on the
Contact U
s page and we will contact you to discuss further.