Noble Canine - Trish Harris
Noble Canine Training, Behaviour and Consultation is owned and run by Trish Cavarra. Trish has more than twenty years experience running and managing all aspects of one of the largest privately owned and successful dog training schools in Melbourne, Four Paws K9 Training.  
Noble Canine is the professional arm of Trish's business and was established to concentrate solely on providing futher learning opportunties for those within the dog industry to include dog trainers, Council AMO's, rescue and shelter organisations, just to name a few.
 Trish possesses over twenty years experience as an obedience instructor and dog trainer/handler including supervising the running of obedience classes and boarding/training service s well as proven behaviour problem solving abilities and skills, specialising in aggressive dog rehabilitation.
Trish has written the curriculum for all the levels taught ranging from from puppy kindergarten through to advanced obedience levels at Four Paws K9 Training. The content, standards and assessments processes are continuously addressed and improved upon each year.
In 2011 Trish implemented, coordinated and managed the content of the Four Paws K9 Training Instructor Qualification Certificate course which is now recognised by The Victorian Govt's Minister for Agriculture as a standard for dog trainer instruction in Victoria.
One of the very first formal programs for reactive/aggressive dogs called Growly Grovers, was introduced in Melbourne in 2012 by Trish and her team at Four Paws K9 Training, which is exclusively for dogs with reactivity/aggression issues an aids in the rehabilitation thereof.
Trish is also a lecturer for the National Dog Trainer's Federation's Cert III in Dog Behaviour and Training course, covering Fear and Aggression workshop as well as teaching shaping, luring and positive based methods to students of the course. Trish has also assisted with the updating and re-writing the entire Certificate III in Dog Training and Behaviour course for the National Dog Trainers Federation.
Trish offers an array of seminars, workshops, mentoring and an array of public speaking arrangements for any organisation around Australia.
These include:
Puppy school instructors course

Foster carer's information seminars (both theory and practical sessions)

Aggression in dogs seminar

Multiple dog households (Trish is author of "When Three's a Crowd" book)

Behaviour assessing and testing

Guest speaker and dog training mentor 

In 2016, Trish became a published author of book called "When Three's a Crowd" which discussed managing a multiple dog household and what to do when pets start to fight.
Today Trish continues to offer workshops, seminars and learning to dog training and industry professionals alike.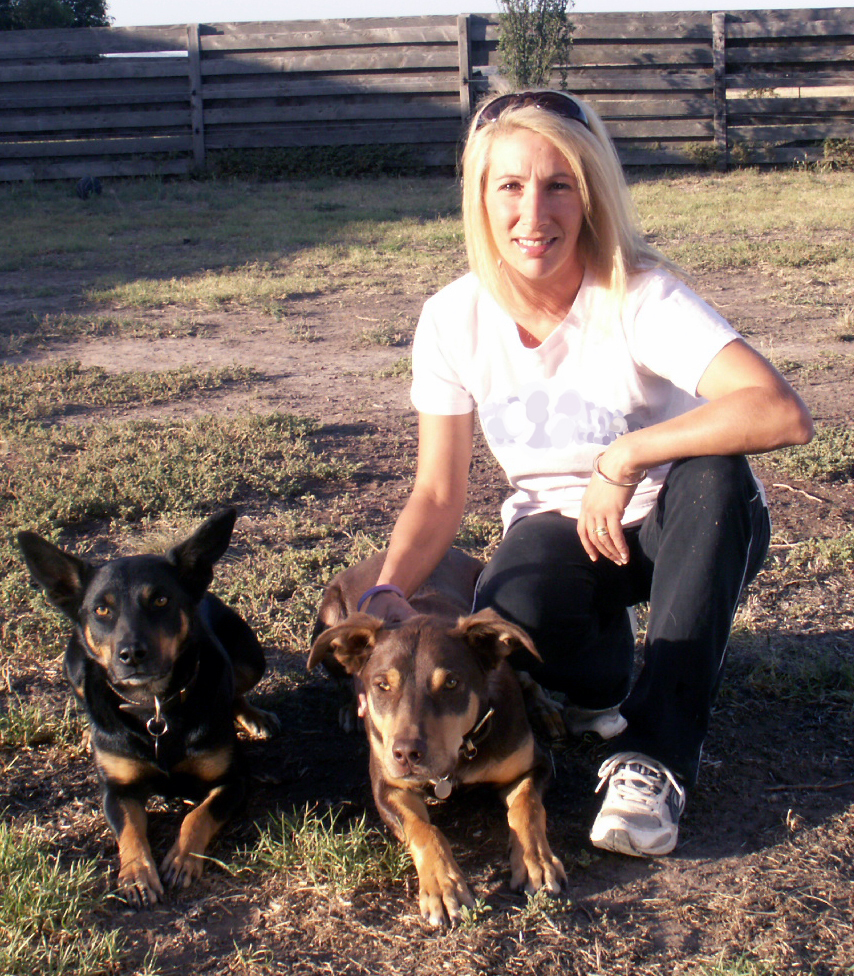 Dog Handling/Obedience Training & Animal Psychology
Completed a Cert 3 in Dog Training and Behaviour with National Dog Trainer's Federation,which included all facets of dog obedience, lectures on psychology and behaviour and training/handling techniques.
Awarded with the "Student of Merit" award
Employed by Australian Dog Training for 2 years working in their various centres around Melbourne as a dog obedience trainer, instructing classes ranging from puppies to advance obedience.
Managing Director and Senior trainer/instructor at medium sized dog training business, Four Paws K9 Training, which runs obedience classes in north west suburbs and CBD Melbourne.
Behaviour consultations and private training, preparing of specific programs to aid and assist owners of problem dogs. Dog aggression is my specialty.
Completed Canine Behaviour Specialist Course through NDTF
Completed Certificate 4 Workplace Training and Assessment.
Lecturer at National Dog Trainer's Federation Cert III in Dog Behaviour and Training course, specifically on Fear and Aggression, multiple dog households as well as instruction on behaviour modification, rehabilitation and training techniques.
Implemented Induction course for all Four Paws K9 Training instructors which includes all aspect of instructing classes, training techniques, dealing with customers/handlers and recognising and interpreting body language.
Appeared on Channel 10's Celebrity Dog School as trainer and advisor.
Co-wrote, organised and operated the Four Paws K9 Training's Instructor Qualification Certificate (IQC) course which is now the Victorian Govt recognised course under Reg 52 of the DAA 2015.
Four Paws K9 Training became a Victorian Government Approved dog training establishment to include Four Paws K9 Training's Basic Obedience course as well as the newly complete IQC course. Both of which are now Victorian standard of training.
Implemented and continue to run 'Growly Grovers 4 week rehabilitation program for reactive/aggressive dogs. This course is currently run today (2017).
Completed TAE40110 Certificate IV in Training and Assessment.
Presenting workshops and seminars to various groups, training clubs and organisations concentrating on dog psychology, behaviour and training (current)
Expert legal witness at VCAT cases for serious dog attack trials
Conduct behavioural assessments of dogs for both Lawyers and local Councils where dogs are being declared, or owner's are disputing Council intentions to declare or destroy the dog(s)
Co-write draft Behaviour Assessment template for use by Animal Management Officers Australia wide. Still on trial basis.
Published author of "When Three's a Crowd"
Radio interviews with various community radio stations
Co-rewriting and updating all modules and elements of NDTF 22214VIC Certificate 3 in Dog Training & Behaviour course.
Selected on steering committee to develop the NDTF's Certificate 4 dog training course.
Continue to lecture for National Dog Trainers Federation, Cert 3 in Dog Training and Behaviour course
Continues to manage Four Paws K9 Training dog training school
Introducing "Conduct Behaviour Assessments in Dogs" course for Council staff and any other person required to conduct behaviour assessments on dogs
Behaviour Assessments/Evaluations
I have conducted behavioural assessments and provided reports on behaviour for the following organisations:
Stonnington Council

Mitchell Shire Council

Brimbank City Council

Lort Smith Animal Hospital

Stafford Rescue Victoria

Arctic Rescue Victoria

Victorian Dog Rescue

Various Solicitors/Lawyers

Expert witness for VCAT and Magistrate court hearings